Dear Soon-to-be-Awesome Guitarist,
Have you ever been confused by hard-to-read song books, amateur tabs, and online misinformation?
Would you love to eliminate those embarrassing moments where friends and musicians ask you "Hey, do you know how to play that song?" (And you're forced to say NO)?
Do you find yourself "just too busy" to play as much as you want... Has your guitar been sitting in a case for weeks or even months? Has your career, family, kids, school and other stresses pushed guitar out of your life?
Do you struggle to "put songs together" and feel like it just takes way too long to research and learn your favorite tunes?
Would you love to be able to play 50, 100, or even 200 of the greatest guitar songs of all time?
If you answered 'YES' to any of these questions, then please pay close attention... because in the next 5 minutes, I'm going to share my breakthrough "1 2 3" formula that you can use to play all your favorite songs with power and authority.
Today, you're gonna learn how.
Seriously.
Hi, my name is Claude Johnson.
And over 4.3 million guitarists have trusted me to hook them up with the most important and cutting-edge guitar info. I'll tell you more about myself in just a moment, but first I want to make you a big promise : If you can follow 3 ridiculously simple steps, then you can add over 200 songs into your fingers FAST.
I personally guarantee that it's gonna blow your mind how easy it is to play all your favorite songs.
The whole process takes just 5 minutes tops.
You can do it over a cup of coffee.
If you've ever struggled to sound great on the guitar, this is gonna rock your world.
It doesn't matter if you're a raw beginner or a seasoned guitar veteran. You're gonna love learning this mindblowing repertoire of some of the greatest guitar songs of all time...
Imagine being able to play new songs on the guitar in 5 minutes flat... You'll be rocking out dozens of new songs every week. You'll quickly possess a kick-ass 200 song repertoire in a few short months. It's all possible thanks to my proprietary "song cheat-sheets".
Let me tell you the embarassing true story
that led to this awesome guitar
playing breakthrough.
In college, I was always practicing guitar scales and exercises in my room. Everyone in the dorm knew me as the "guitar guy". One night my roommate comes back from the pub with 3 of his buddies and 2 smokin' chicks.
They said: "Claude, play us a song!"
I realized right then and there that even though I knew a lot of random stuff about the guitar, I didn't know that many songs start to finish. And what I did know, sounded sloppy. I tried my best to play something, but halfway through the song, I couldn't remember the chords. It was a total embarrassment.
To add insult to injury, one of the other guys (who I think didn't even own a guitar) said "hey let me see that thing" and he churned out a couple sweet tunes. Everyone was singing and having a great time (except me).
Here I was, the dude who was supposedly the "guitar guy", being humiliated by this random bum.
Man... I felt like a loser.
But, I got my shot at redemption a few weeks later.
My friend Pat said: "Hey Claude, there's a block party coming up, and I want to put a band together. Can you learn 20 or 30 songs in the next 2 weeks?"
I knew it was possible... I wasn't sure how... but I had to give it a shot.
It felt like I was cramming for the biggest exam of my life.
Thanks to the intense deadline pressure, I actually stumbled upon 3 very powerful breakthrough ideas that I used to master over 30 songs in 2 short weeks.
Here's the "1-2-3" Formula that will help you
play any song in 5 minutes flat:
First, I noticed that almost all the songs used the same exact chords. Sure, there was a weird chord here or there, but 95% of the chords were all the same. Wow, this was gonna be even easier than I thought!
So your first step is learning just a FEW basic chords...
---
The second insight I had was that when I combined the chords with the right strum pattern, the songs sounded perfect.
Because of the time constraints, I was forced to create a unique strum pattern technique. It made it super easy to play all these songs like a pro. I've never seen this method anywhere else.
---
The final thing I figured out was that by writing out the chord progressions in neat little boxes and rows, everything became clear, easy to connect, easy to remember, and easy to rock out.
By taking the chord progressions for each song, and putting them into my proprietary "cheat sheet" layout, it was really super easy to play great sounding guitar that amazed everyone.
I didn't need to learn painfully detailed tabs.
In fact, it would of been virtually impossible for me to learn all these songs if I would've used traditional tablature.
Although I was still a bit nervous, the gig went off without a hitch. I didn't forget any of my parts. We totally rocked that party and I felt like a hero! Maybe it sounds a little corny, but I really felt like I regained my self esteem. Frankly I was amazed that I was able to nail that many songs in such a short period of time.
Since then, I've taught hundreds of thousands of guitarists this formula and everyone agrees that it works. And I guarantee it will work for you. I've cracked the code that will help you play all your favorite songs as fast as humanly possible.
Let me introduce myself...
My name is Claude Johnson and I've played in front of thousands of people in respected venues such as the Hard Rock Cafe in Philadelphia... (Yeah, the same stage that Aerosmith, Mellencamp and other rock stars played on...).
I've studied with guitar virtuosos like Jimmy Bruno, Rusty Cooley, and Greg Howe. I've interviewed and rubbed elbows with legends like Johnny Winter, Guthrie Govan, Uli Roth, Bob Weir, Kenny Wayne Shepherd, and many more.
I'm also the executive producer of over 50 best selling guitar courses, with a quarter million DVDs sold worldwide, and over 4.3 million guitarists have joined my Guitar Control newsletter. So when it comes to guitar, I know what's going on.
And when it comes to helping you play your favorite songs, I've already done all the hard work and research putting together these unique guitar song cheat sheets for you, along with 12 exciting Guitar courses of easy step by step instructions.. It's now super simple for you to play any of these 200 classic songs in just 5 minutes.
Maybe you're wondering "hey Claude, why can't I just search for online tabs?" Here's the thing...
Most online tabs are loaded with mistakes,
inaccuracies and confusion... why waste hours
of your valuable time to research and
learn a single song?
You'd be shocked at how many errors there are on these online tab sites. All the guitar pros I talk to agree that at least 50% of the tabs are flat out WRONG.
First, you've got to waste hours going through all the garbage just to find a semi-accurate version of any given song. And even those usually have mistakes too. Unless you've got a great ear, its not always obvious where the errors are.
Plus, most tabs are confusing: Was that 1 bar of B minor? Or was it 2 bars?
My special cheat sheet formulas remove all the confusion and ambiguity. My team of pro guitarists and I have done all the painstaking research -- to make sure every song is absolutely accurate.
Don't be intimidated: these aren't like those thick "note for note" transcriptions books you see in the music store. Those go WAY too far in the other direction -- and totally over complicate the learning process by giving you every single note, lick, and fill. You don't need half that stuff to impress people and sound great.
My point is: trying to learn every detail makes the learning process 10 TIMES longer.
That's why I really feel my "cheat sheets" (along with my step-by-step videos) give you the best of both worlds -- the perfect blend of simplicity and effectiveness.
I'll show you rock-solid, great sounding chord strumming patterns. Once in a while I'll show you deeper details to capture the magic of each song.
Listen -- I know you're super busy. You've probably got a family... kids... a career...and commitments out the wazoo. The last thing you need is to waste hundreds of hours researching online tabs, correcting the mistakes and making your own chord charts.
It's a winning move to just use these simple, powerful cheat-sheets. They'll save you SOOO much time and you'll bypass all the diminished, demolished "13plus9s theory" and nonsense. Instead, you'll go right to the fun stuff and play your favorite songs.
This is a complete learning package.
You're not only getting these powerful chord charts, you're also getting 12 Guitar courses where I explain every song in detail. Watching me explain each part of the song WHILE you follow along with the chart, is going to be the key to learning these songs FAST.
I also want to explain that these courses are very different than the videos you might find on Youtube. There's 5 reasons for this:
These videos are designed to go along with my cheat sheet chord charts.
They're triple checked for accuracy.
They feature the optimal blend of simplicity and effectiveness.
They're all in one collection, so you don't have to waste time searching for the right lessons.
They're meant to help you play these songs FAST -- in less than 5 minutes.
And just to stress my point again , sure you COULD learn guitar from free sources like tab sites and Youtube, but its going to take you WAY longer, and you're going to need to a really good ear to check the accuracy, and the experience could be tough and frustrating...
I'm offering you a professional solution that's designed to save you time, save you the headaches and confusion, and have you playing more great songs, right now.
So here's just a few of the bands and artists
that I cover in just the first Course of this
amazing package...
And I'm just getting warmed up. I can almost guarantee that nearly all of your favorite artists and bands are in here...
Let's keep going, here's more of
what you're gonna learn:
And guess what , that's only volume I of the Ultimate Guitar Song Collection.

And it gets even better...
In Course II, you'll get more great tunes,
from artists like...
And believe it or not, it doesn't end there...
You'll get another wave of epic tracks on last
several Courses including:
And there's even more songs and artists I didn't even have time to mention...
And that's not all. You're also going to discover some cool techniques that are gonna instantly improve your guitar playing:
If you're a total beginner
(or haven't bought a guitar yet),
don't worry.
I go over everything you need to know - from learning the names of the strings up through playing chords and complete songs.
I'll end any "chord confusion" once and for all. I promise you'll be crystal clear on how each chord is played, because I show you each chord four different ways. First, you'll see me play the chord. Second, you'll see a close-up shot of my fingers... Third, you'll get a chord diagram, and fourth, I'll tell you exactly where to place each finger on the fretboard.
How to play an amazing assortment of sounds from just one fingering position. For example, once you learn the E minor chord, you can quickly play E major, Em7, and E7. It sounds complicated, but it's not. In fact, you just have to move one finger. I'll show you exactly what to do.
Avoid the common mistake of muffling the strings while you're playing a chord. A cool "bowling ball grip" trick can save you weeks of frustration, and you can master it in about 15 second flat.
How to play sophisticated chords like suspended chords without memorizing or learning difficult fingering patterns. This is a favorite trick of Tom Petty.
Learn Barre Chords, Picking Patterns & More...
I keep these lessons simple and straightforward, but they are still jam-packed full of essential guitar knowledge and tips.
I've yet to meet the guitarist who can resist learning secrets such as how to create picking patterns that can transform a simple chord progression into a masterpiece... And when you learn this technique, you can amaze your woman and make her smile.
If your favorite song is NOT in the collection of 200 tunes, don't worry...
Even if you learn 10% of what I teach you, you're going to be the best guitarist you've ever been. Your ears will be 3 times stronger. You'll intuitively know how to put songs together... and how to play all your favorite songs and own it.
YES... you'll be able to use these formulas to literally play every song you want.
In fact, in a few short weeks you'll be able to start a cover band. You can make a few hundred dollars on the weekend while getting free drinks and helping everyone have a great time. I've done this myself and let me tell you, I was having the time of my life...and you can too.
Here's what you're gonna get:
12 amazing Guitar courses jam packed with easy guitar tricks and pro techniques including: Simple effective beginner lessons on chords, strumming, and all the basics.
200 Song video lessons with chord charts.
Simplified accurate pro tabs that enhance the chord charts and videos.
These 12 Guitar courses are easily worth $25 each. In fact, if you hired a good guitar teacher for an hour will cost you around $50 or more. This means the value of these courses is about $300.
It's time to re-ignite your passion for guitar
and have fun with it.
You'll surprise your friends... your wife... even seasoned musicians when you start playing these 200 classic tracks with skill and confidence.
That's right, you can take your guitar chops to new heights TONIGHT.
Let's start rocking and rolling NOW.
Plus I'm going to take ALL the risk because this comes with a 60-Day MONEY-BACK guarantee...
This easily the boldest guarantee in the history of guitar lessons. In fact,
You're protected by a generous 60-Day money-back guarantee.
You have 60 days to watch the courses, try my chord charts, and put this system to the test.
Here's where it gets crazy: If there's even a single course that you don't like, just send it back, keep the ones you love, and you'll get ALL of your money back immediately.
No B.S. No hassle. No "fine print".
Am I Insane? Or is This Package that GOOD?
I can afford to be this generous... because I know the exciting TRUTH: this system really does work! It's amazing, it's almost like magic because it shouldn't be THIS easy and simple... but it is.
Just imagine inviting your friends and family over and blowing them away with some classic songs like "Knocking On Heaven's Door." Jaws will drop and respect will be earned.
Here's how to order. Just scroll down and click the big blue link and this will bring you to the "order page". As soon as you fill out your information, you'll get INSTANT ACCESS. So don't delay. Order your package right now.
If you want the shortcuts to playing your favorite songs on the guitar, this course IS IT.
Here's 6 powerful reasons why these are the most easy, fun and effective guitar song lessons ever created:
You're getting only the best songs.

These tunes are the best songs from the greatest bands and artists of all time. One look at the artist list and I'm sure you'll agree.
You're getting crystal clear, step-by-step instructions.

First, I'll make sure you know the chords. I'll show them to you and tell you the exact fingerings. No guesswork.

I break down every song down into its essential components, such as the "verse", and the "chorus" and I give you the exact chord progressions for each part.
You get the exact strumming patterns.

Another unique aspect of this course is how I break down the exact strum patterns you need.

This goes way beyond just telling you to strum "up up down" like so many Youtube videos do... Instead, you'll get the exact RHYTHM and COUNT, and I'll present it to you in two different ways, so you can learn it both intellectually and by feel.

And this TOTALLY removes the guesswork and you having to "feel out" the rhythm, which can be tricky. I explain every rhythm in detail so that you can absolutely master the strumming. This is another amazing TIME-SAVING feature of this epic package.
You'll learn simple, yet effective arrangements for each song.

"Arrangements" are where a lot of players get stuck. Let me explain...

It's one thing to know the chords of a song, and its another to actually play a convincing rendition on your guitar.

You see, it can be challenging to reproduce songs exactly as they were originally recorded...

I'll show you how to get a great sounding version of all of these songs with just you and your guitar. For example, I'll tell you where you need to simplify a complicated riff into a basic 2-chord progression.

I'll tell you where to switch up your strumming pattern to create dynamics and make things sound great. I'll show you what to play on the guitar even though the original song might have featured a piano.

Basically, I've done all the research on every tune and I'm ready to give you step-by-step lessons and everything you need to know.

As soon as you start singing the first verse, everyone's going to start singing with you.

Best of all, these arrangements hit the sweet spot of simple effectiveness.
You get easy-to-follow chord charts and tabs.

I've created professional chord charts with nice, easy-to-read, big block letters and laid them out in my own unique format that makes it 3 times easier to play.

These unique charts make the songs easier to memorize... In reality, you actually don't have to memorize anything! You can bring the sheets with you on stage, keep them in your guitar case, put them on a music stand or use your iPad... and sound like a pro.

In addition to the chords, I'll give you the pro tabs so you can play all the juicy little parts of these songs including: single note lines, powerchord riffs, picking patterns and more.
You'll thoroughly enjoy these lessons.

I think you'll have a blast learning these tunes.

I'll bring my positive attitude and enthusiasm to every song, and it will be like we're hanging out together in your living room :-)

These are all my favorite songs and I'm betting most of them will be your favorites as well.

These Guitar courses are the closest thing to me coming over to your house and personally showing you all these great songs.

In fact, in some ways its even better, because you can pause, rewind, and watch it as many times as you want. Plus you'll have all the chord charts and tabs.
It's a big bundle of guitar learning joy
for a tiny price.
Its priced cheap enough that practically anyone can afford it. Certainly its much cheaper than taking private lessons...
Remember, you can get this entire package worth $308 for just $197. It's even cheaper than using "free" sources when you factor in how many hours you save.
No matter how you slice it, its an incredible value. Plus with my no hassle, beyond risk free 60-day guarantee, you have nothing to lose, and everything to gain.
I can't even think of a single logical reason for you not to take action right now... so go ahead, do yourself a favor ....
This amazing package is not sold in stores, and frankly it's nothing like the mish-mash of confusing guitar videos being sold in music shops. It's only available right here, right now.
Remember, you can watch these courses over and over, pause and rewind them, and you'll actually get a better, more complete education in a shorter time span than any of my personal students.
So please click the button below right now.
You've got a simple choice to make.
Do nothing.
Maybe tell yourself that your guitar days are over.
Or, if you want to keep searching the internet trying to find some other shortcut or some other teacher to help you play your favorite songs, knock yourself out.
Take my 1-2-3 formula and apply it yourself.
Start spending hours and hours on Google hunting for accurate tabs and analyzing them. Write up your own chord charts, and hope for the best.
You can expect this process to take hundreds of hours of your precious time.
Get everything handed to you on a silver platter...
...including all 200 of my easy song cheat sheets. Learn the songs you want to learn....and become yet another one of my growing success stories.
All you have to do is click the button below.
Click Here To Order The
Ultimate Guitar Song Collection
Price Today $197 $147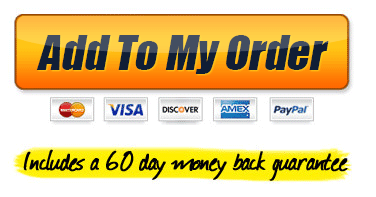 ---
Click Here To Order The
Ultimate Guitar Song Collection Volume 1 only
Price Today $69 $49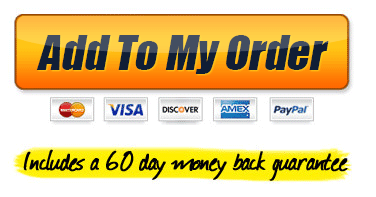 I truly want this for you. If you've read this far, it shows me that you're committed, that you're someone who still has the passion and desire to play great guitar. You're exactly the kind of guy who will benefit from these lessons.
Within minutes from now, you can be taking out your guitar, and jamming on some of your favorite songs. And you'll be amazed at how easy it was to launch your guitar playing right into overdrive.
But I can't make you click the button. Only you can do that. Only you can make the choice right now to own the Ultimate Guitar Song Collection.
Rock On,

Here's Some Frequently Asked Questions
About The Course:
Q: What skill level is this for? Is it for beginners? Intermediate players?
Actually, the ultimate guitar song collection is GREAT for both beginners and experienced players alike.
Q: What if I'm a total beginner and can't even tune my guitar?
Don't worry, I'll go over EVERYTHING you need to know, from the names of the notes and strings, to how to hold your guitar, how to tune it, and how to get start started playing the basic chords. So, even if you haven't bought your first guitar yet, you'll be in good hands.
Q: What if I've been playing for a long time? How will this course benefit me?
If you're an experienced guitarist, you can fast-forward past the beginner lessons and go right to the songs. Even if you've been playing for 40 years, you're gonna love this incredible repertoire of tunes...and its the best way I know of to beef up your own personal song library. You're gonna save a boatload of time.
Q: What makes your course different from anything else?
There's 3 Reasons.
First, I've developed a totally new way of breaking down strumming patterns. You'll effortlessly be able to play like a pro with tight, on-point rhythm.
Second, I've created super simple cheat sheets that triple the speed of your progress.
Third, you get accurate tabs that have been tripled check by my team of professional guitar instructors.
Q: Is this for acoustic or electric guitar?
You can play all of these amazing songs on the electric or acoustic.. You can rock out on stage with the big amps... or be the life of the party with your acoustic at the campfires, jam sessions and family get-togethers.
Q: How long does the course take to see results?
All you need to do is watch the courses... sit down with your favorite beverage... and within 5 minutes you'll be playing some classic songs.
Q: Do I have to learn the songs in order or can I jump around?
You can jump to any song that your heart desires. This isn't like a book. Just follow your bliss and play whatever excites you right now.
Q: Do I need to know music theory or how to read music?
Absolutely not! You do NOT need to know ANY music theory or how to read music.