Dear Guitarist,

Do you dig reggae music like Bob Marley and Peter Tosh?

What if you could sit down and learn real reggae rhythm guitar secrets directly from a Jamaican guitar legend?

Would you love to be able to pick up your guitar and play some beautiful skankin' strums, anytime anywhere?
Here's the best part about playing reggae -- it's possibly the FASTEST style that you can learn -- if you have the right teacher.
Get ready to be inspired because one the most qualified instructors on the planet is here to teach you reggae guitar.
His name is Steve Golding. He's worked with Peter Tosh, he toured with the I-threes back in the 80s when they did that famous tour with Bob Marley, and he's even given guitar lessons to Ziggy Marley. He's currently on tour with the legendary band Israel Vibration, and he's recorded guitar on well over a hundred reggae tracks and albums.
Not only is Reggae music an incredibly inspirational artform in its own right, but you it's also an amazing "tool" that you can combine with any guitar style. You can use it to add a beautiful touch to: jazz, blues, acoustic, and rock.
Here's a few of the highlights you're about to discover:
| | |
| --- | --- |
| • | Want to sound good almost immediately? You'll learn both modern and classic techniques and patterns right from the Jamaican traditions. 01:47 |
| • | Discover the next evolution of Reggae with all its cool variations. 02:24 |
| • | Learn the most quintessential, foundational reggae strum. This is where it all starts and Steve makes it so easy its almost like cheating. 02:50 |
| | |
| --- | --- |
| • | Double the tightness of your rhythm playing instantly with this critical factor. Best of all, you'll "get it" as soon as you watch this section. 04:25 |
| • | Every detail is broken down into easy to understand lessons. For example... When to use upstrokes or downstrokes, and when to use your fingers or the pick. Every little detail helps to give you that authentic reggae feel. 07:23 |
| | |
| --- | --- |
| • | Killer sound: The "super damp" strum is one of many cool new variations that you can start using as you pop your digital copy. 10:39 |
| • | Two simple steps that give you that air-tight coordination for that killer pro rhythm sound. 11:44 |

| | |
| --- | --- |
| • | This course is a non-stop flow of fresh epic guitar lessons, such as the double percussive strum and all its sweet sounding variations. 12:45 |
Want instant chordal embellishments?
| | |
| --- | --- |
| • | Steve shows you exactly which notes to add to which chords. You'll sound like a master music-maker instantly. 15:19 |
| • | Juicy new guitar vibes: Combine classic reggae strumming with modern melodic chord inversions and open up an exciting world of musical possibilities. 21:22 |
Plus, you'll discover:
| | |
| --- | --- |
| • | The "Chi-yaka" reggae rhythm is a nice hybrid strum -- its go-to classic you'll hear on all the top recordings. 23:42 |
| • | Wanna groove deep like a slick Jamaican cat? Then check out the "draw-slide" rhythm. It's a loose, laid-back style that really flows. 25:05 |
| • | Improve all your songs instantly... Add 6ths and 7ths to your chords and rhythms and combine them with your own variations and style, and VOILA! You just elevated your music to a new dimension. 28:42 |
| | |
| --- | --- |
| • | Learn the unknown secrets of world-class Reggae guitarists. You might be surprised that they hold their chords a bit differently. 36:33 |
| | |
| --- | --- |
| • | The simplest way to count in reggae music is using something called "cut time". If you don't know this, you're more lost than a baby turtle in downtown Manhattan. Don't worry, you'll learn it in a few minutes. 41:03 |
| • | Check out the famous "blue beat" that was invented in the 1960s in the UK. It gives you that "swing" to your rhythm playing automatically. 42:15 |
| | |
| --- | --- |
| • | What's "old is new" -- Steve shows you the "hit making secrets" that were popular in the 80s. All the top stars are using this right now. Best of all: it's easier than chewing bubble gum. 44:16 |
| • | Master One of Peter Tosh's favorite techniques: How to use the wah in rhythm guitar. Steve makes it "brain dead simple" with his awesome instructions. 45:23 |
| | |
| --- | --- |
| • | Learn the "Roll picking" technique. It's a slick way to create beautiful sounding rhythms. 46:20 |
| • | Another weird wah trick: Conjure up a majestical vibe by treating the wah like its own instrument. It's one of these "pro tricks" that's easy to do and sounds beautiful. 47:37 |
| | |
| --- | --- |
| • | Want even more flavor and variation in your playing? Then add some of Steve's simple inversions and combine it with single note lines. You'll sound like a master. 51:03 |
| • | No stone is left unturned: How to hold your pick... what kind of picks work best...how to have total freedom on your right hand, and everything you never knew about picking. 57:18 |
| | |
| --- | --- |
| • | For example, the "Lover's Rock" progression. 59:36 |
| • | How to weave minor and major chords to create killer bridges for songs. It's a sophisticated "modulation", yet its very easy to execute when you know the formula. 1:01:03 |
| • | How to layer tons of killer simple guitar parts together to create an epic sounding studio recording. 1:11:35 |
| | |
| --- | --- |
| • | Here's yet another pro studio secret to making your tracks sound full and smooth. 1:14:32 |
I know you're gonna totally dig this course.
Life is short. It's all about positive vibrations and feeling the love. So, lively up yourself... Treat yourself... And hook yourself up with one of the most inspirational guitar courses to come around in a long while.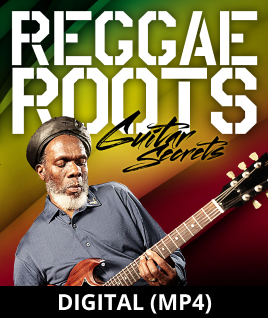 Steve Golding is going to open a new world of guitar secrets for you, and it's going to be simple, fast, and fun. That I promise.
Practice as much or as little as you want. Play when the inspiration strikes. That's what this course is all about. It's completely up to you.
There's never any deadlines... Watch it whenever you want, and the included tabs make it simple.
Not only is every note tabbed out for you, but the tabs are also provided in Powertab format so you can watch the notes go by on your computer, and each one is highlighted as its playing.
If you've never experienced this before, it's incredible. No more trying to "figure out" the rhythm of the tabs. You see it, you hear it, and you learn it!
I'm passionate about playing guitar, teaching guitar, and helping other guitarists... And I'm also a longtime reggae music fanatic.
That's why I'm so thrilled to hook you up with Steve Golding's Reggae Roots Guitar Secrets.
As always, I put my neck on the line for you and offer you the best guarantee in the business.
Guitar Control offers a generous 60-day guarantee on all Digital Courses. We want to make ordering from us an exciting and no-risk experience.
If you aren't thrilled with what you're learning in this course, then please... I insist you return the courses for a no-hassle refund.
No B.S, no run-around, and no hard feelings.
This an amazing opportunity to invest in yourself and your musical education with some real reggae roots guitar secrets straight from Jamaica.
| | |
| --- | --- |
| | Steve Golding doesn't just "know" reggae guitar, he practically invented it! He was indeed one of the early pioneers and brings a rich heritage of knowledge, wisdom and guitar secrets. You won't find anything like this anywhere! And even if you could fly to Jamaica for private lessons, just imagine the cost: |
Digital Courses are by far the best learning value around, because you can hit pause, rewind, and watch as many times as you want.
Just imagine inviting your friends and family over and blowing them away with some reggae songs.
You'll save boatloads of cash over private lessons.

You won't pay thousands...

You won't pay hundreds...

We have several LOW PRICE PACKAGES available.

Just click to the next page, choose the package of your choice, and I'll rush your order right to your door, anywhere in the world.

You're getting a course jam-packed with 80 minutes of lessons and 24 pages of tabs!

This really is a no-brainer decision, so please click on the link below, fill out your information, and you'll soon be the proud owner of this Reggae Roots Guitar Secrets course that will reward you for a lifetime.
One Love,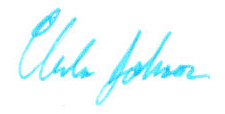 Claude Johnson
P.S. This is possibly the sweetest sounding, easiest guitar learning package I've ever released. Plus it comes with an amazing 60-day money-back guarantee. Click here to order now.