You know a good thing when you see it...
This ain't your average "Johnny guitar teacher", folks...It's Mark Karan!
I don't know what else to say. Just do it... Go ahead and reward yourself and order these amazing instructional DVDs RIGHT NOW!
Here's another reason why this is gonna be a great learning experience:
You're not just getting 3 jam-packed DVDs. You're also getting tabs showing you all the examples, licks, and riffs...
Even though Mark's teaching is crystal clear, some people like to have the tabs to follow along with to. No problem. We got you covered.

Everything is written out note for note, both in PDF format, and also in Powertab format so you can watch the notes go by on your computer, and each one is highlighted as it's playing.

If you've never experienced this before, it's incredible. No more trying to "figure out" the rhythm of the tabs. You see it, you hear it, and you learn it -- FAST.
And if you have any lingering doubt whether you should order these DVDs, remember:
Guitar Control offers a generous 12 month, 100% money-back guarantee on all DVD courses.
If these DVDs and tabs aren't everything I say they are, or if you want a refund for any reason (or even no reason at all), then you'll get it immediately.
No B.S, no run-around, and no hassles.

I should mention that Mark actually does NOT offer private lessons. It's not worth his time -- he's just too busy touring...
Finding someone of Mark's caliber to teach you guitar is practically impossible.
And if you could, look how expensive it would be (even at normal guitar lesson prices):
Obviously, its an incredible value (and a no-brainer move) to grab a copy of these DVDs. You'll be able to watch them as many times as you want and learn tons.

This is the equivalent of thousands of dollars of instruction.

But you won't pay thousands.

Heck, we're not even asking for $100.
Your low price today is just $97 $77.
Just click to the next page, fill out your information, and I'll rush your order right to your door, anywhere in the world.
I bend over backwards here to bring you the finest guitar instruction deals on the planet!
So, go ahead...
It's a winning decision and you'll be the proud owner of "Secrets of the Jam Masters." which will reward you for a lifetime.
Click the link below right now to order: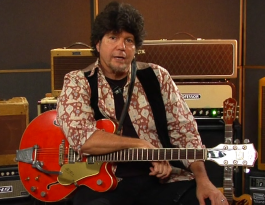 Keep Playing,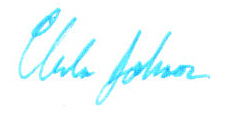 Claude Johnson
Your Friendly Guitar Instructor
P.S. Your purchase is a risk-free, fun guitar adventure, backed by our 365 day money-back guarantee. So seize the day, and grab this sizzling course right now!
P.P.S. Just to recap: You're getting 3 jam-packed DVDs with tabs from one of the living legends of jam-band guitar playing. I promise its going to inspire you, supply you with a fresh bag of tricks, and breathe new life into your playing. It doesn't matter if you're beginner or advanced -- you can use these DVD to create some hot new sounds right now.