How to Cancel Your Guitar God Club
1. From Homepage, click on "My Account".
2. Scroll down and click on "Cancel My Subscription".
3. You'll be asked to confirm your cancellation. Click on "End my GGC subscription".
4. After that, you will be prompted that your subscription has been cancelled.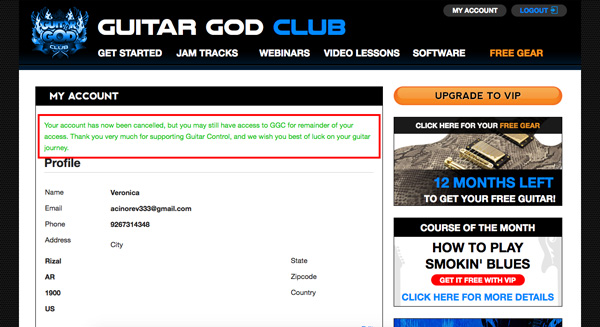 5. Scroll down to "Subscription" section to see when your 1 month of FREE trial will expire.