Jonathon "Boogie" Long is an interesting blues wizard... He has NEVER walked into a gig, a blues jam or a studio that he couldn't use his epic blues magic instantly.

He's played in reggae bands... in hip-hop bands... he's played jazz-fusion. And you know what? He NEVER HAD TO CHANGE HIS STYLE or compromise.

Very few blues guitarists can make that claim.

How's it possible? It's because he plays from the heart and knows how to simply use his own approach to fit any song, band, or situation.

And that's what so cool about the blues. It's all about playing what you feel and just going with the flow in your soul.
Now it's your turn to get the keys to the blues kingdom so you can delight your friends, bandmates and yourself. In 2012, we released the original "Boogie Blues Magic" and its been a red-hot best selling course for the past 2 years.
So hot, in fact... that guitarists DEMANDED we film more digital videos with Boogie.
So here it is: Even more of Boogie's best guitar tricks and blues formulas for you, presented on 3 majestic instructional courses so you can play all your favorite blues songs with absolutely authority.
Can you Use Anthony Robbins' Secret Sauce
To Become A Great Bluesman?
Anthony Robbins is a world famous "life transformer". If you strip away all the "rah-rah" stage antics, you're left with 1 powerful life-changing method: MODELING (and I'm not talking about skanky clothes on the runway).

Modeling is the FASTEST WAY for anyone to learn a new skill. For you: It means you copy the guitar chops and riffs from a seasoned pro so that you can bypass years of boring practice.

You won't be able to find a better blues source to model than Boogie and his courses.

He just gives you a treasure chest of sweet plug-and-play blues riffs and licks that you can take to the bank and cash immediately.
So when I say "one blues style to rule them all", I'm talking about YOUR style, and you can develop it faster with these courses. The best part? There's no need to practice brain-numbing scales.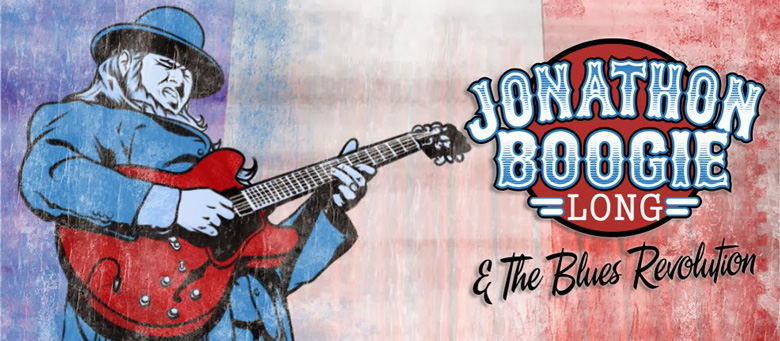 Jonathon "Boogie" Long
"Boogie" has had a guitar in his hands since age 6,
and has been a touring musician since age 14. He's
played reggae with Henry Turner Jr, Blues/Rock
with Chris Duarte, and everything in between. He
now fronts his own power trio, the Blues Revolution. In
2011, Boogie was crowned Guitar Center's "King of
the Blues" for best unsigned blues guitarist in America,
and has since gone on to tour with some the biggest
blues names in the world, including B.B. King.
Even If You Never Practice?
Even if you NEVER practice the killer licks, the stage-prove riffs, or the pro studio techniques here...
Even if you simply just WATCH the courses in the comfort of your living room while sipping on your favorite drink and soak up the smokin' blues vibes for their entertainment and educational value...
You'll get a powerful, permanent organic upgrade to your musical sophistication and understanding of blues guitar by just watching and learning... You'll also be absorbing the 'wisdom of the teacher'.

One thing's for sure. You'll certainly be inspired... which in my opinion, is at least 50% of the key to becoming a better musician.

You'll want to pick up your guitar and play this super fun stuff... And who am I to stop you? :)

Let's dive right into the GOOD STUFF:
Learn Boogie's trick for stylistic mastery . Go in any musical direction and expand your blues playing so you can walk into any room, stage or studio and play with anyone and have them respect you instantly. 10:06
Want An Easy Way To Master The Fretboard?
Forget boring traditional boxes. Instead, use Boogie's trademark "Albert box" and "BB Box" and take a shortcut to the easiest way to creating killer licks. 16:28
How to add _____________ notes to the basic box patterns to invoke endless cool-sounding variations. 22:31
DEADLY SIN ALERT: The biggest sin in blues is to play without feel. Here's some deep-wisdom tips so you can instantly drum up some powerful emotions. 28:15
Create that gritty, dirty, "diggin in" blues feel and capture the sounds of ZZ Top, Lonnie Mack, Albert Collins, Elmore James, and Stevie Ray Vaughan. 32:08
Master the art of the shuffle in 15 minutes flat. In fact, you'll wail on multiple plug-and-play blues riffs: minor blues, slow blues, big city blues and more. It's all here for you on a platinum platter. 36:34
Discover how to kick off a blues solo with authority and also how to create an epic buildup in a live solo. These aren't airy-fairy pipe dreams or theories from your 8th grade music teacher. These pearls of wisdom were forged-in-the-fire of live gigging experience. 41:40
The secret of blues essences made easy: Create monster blues vibes by simply adding a few unusual notes to the what you already know. 46:01
You've heard of the blue note, now here comes the "funk note". Try this technique and delight everyone's ears including your own. 50:10
Become A Powerful Rhythm Guitarist.
Bring down the house with the awesome Chicago Blues style. 55:42
Man oh man, this is epic. Hold onto your guitar, cause this is just the warm up. Things get even wilder on Course #2:

Sick of the same old, same old? Try this new technique to double your versatility. 03:29
Want a treasure trove of sweet blues licks? You got em... with tabs. But even if you're too lazy to practice the licks, just WATCHING these courses will give you tons of musical ideas. 06:12
Slow blues is my favorite kind of killer blues with a deep ballsy groove and spicy hot sizzling licks. Boogie shows you his best stuff here. 12:23
You Were Born To Play The Blues.
Now you can prove it to yourself with these courses. Go through the tons of plug-and-play licks, and watch your skills go to the next level. It's that simple. 16:35
What would Santana do in a blues situation? Watch the course and be amazed at the simple formula used to create powerful wailing melodies. 19:52
Forget the same boring blues lessons and ordinary pentatonic licks! Instead, try these red hot, tasty melodic patterns. 22:24
Another one of my favorites: use the "roll" technique to get a fluid flowing sound. 25:38
Here's an unusual style that Boogie shows us: Neoclassical blues. Think Mozart meets Clapton. 28:45
"That was a stone groove, my man" is what they'll be saying when you unleash the smokey lounge style of blues. 31:26
Get An Instant Upgrade To Your Blues Chops.
Fretboard fury unleashed: Get a powerful arsenal of killer chicken pickin licks that you can mix into your playing. 34:43
Funky chromatics let you strut all over the fretboard like a musical savage. 38:56
Want to sound like a Nashville studio pro? No problem. All you have to do is throw a few of these insider tricks like "sliding chime notes". 41:24
Go from "meh" to "epic" in less than 2 minutes by learning this powerful blues rhythm pattern. It's never been this easy to learn killer blues guitar. 45:12
Uncork a ferocious blues attack with this Albert Collins inspired groove. 49:07
That's just a fraction of a fraction that's on these courses. Here's more amazing stuff on Course 3:
How to set up a "road rig" and a "studio rig" to keep things super simple while maximizing the quality of your tone. 03:19
_______ soloing secrets revealed... You can take this 1 trick in 10 directions: major licks, get an Arabic vibe, or channel Derek Trucks. Boogie makes it easy for you to master with his awesome explanations. 10:57
It's Almost Impossible To Hit A Wrong Note.
Get an ultra-flavorful sound that squeezes the sweet essence from the neck. It's almost impossible to hit a wrong note. 13:45
Another great melodic approach that Boogie calls "making the chord". Its a feel-good move that gives you an undeniable beautiful tone. 17:13
How to use the flat-five chord to get the chimney "flip flop" vibe. Hard to explain, but you'll love it when you hear it. 20:24
POWER UPGRADE: inject these exotic chords instead of the same old boring ones to instantly boost your riifs. Most importantly: Discover WHEN to use these fancy chords for maximum impact. 23:51
Invoke Some Wild, Beautiful Ear Candy.
How you can create and discover new chordal sounds that will blow everyone away. 26:37
BIG SECRET ALERT: "The Nashville number system". It's an important ( but little known) system that every serious player should know because you'll be able to walk into any session and tear up any song, even if you never heard the tune before. 30:05
The super simple secret that makes it kindergarden-easy to hear the chord changes in any song. I wish I learned this one 20 years ago. 34:41
The #1 thing you should do to get your blues picking chops smoking --> FAST. 37:12
The secret of "open scales". This gives you a whole new toolbox to use inside your fretboard so you can free-flow with your solos smoother than ever before. 41:45
The rolling major run that sounds like you're leaping over wild meadows of greenery. Everyone gets instantly JACKED when they hear you play this. 48:23
"Holdsworth chords"... Boogie explains this advanced killer stuff in a simple way that even a hungover doofus could grasp. 52:01
If You're Even Remotely Interested In Improving
Your Blues Guitar Playing, Then Buying
This Course Is A No-Brainer Move!
If you've read this far, and you aren't at least slightly interested in having Jonathon "Boogie" Long jumpstart your skills to the next level, then I dunno what to say. Go do somethin' else... Go deep-fry some koolaid :-)
On the other other hand, if you see the light, if you're feeling the vibes, and you're passionate about blues guitar, then buying these courses is the easiest decision you've made all year.
With Powertabs, Learning Has
Never Been Easier.
Not only is every note tabbed out for you, but the tabs are also provided in Powertab format so you can watch the notes go by on your computer, and each one is highlighted as its playing.
If you've never experienced this before, it's incredible. No more trying to "figure out" the rhythm of the tabs. You see it, you hear it, and you learn it -- FAST.
Listen, I'm passionate about helping guitarists like you have as much as fun as possible while learning incredible guitar skills as quickly and easily as possible.

Now, if these courses aren't everything I say and more... if you're not excited about what Boogie is teaching... or you're less than thrilled for any reason, then I INSIST you take advantage of our money-back guarantee.

I'm totally serious -- if you aren't blown away, then I would rather you email us back the courses. I've been online with Guitar Control since 2004 and I'm still around because building long term relationships is my top priority.
I want you to be 100% happy no matter what. And I still offer the best guarantee in the business:
You're Protected By Our Famous
60-Day Money-Back Guarantee.
Yes, we offer a generous 60-day guarantee on all Digital courses. Don't love this course? No problem. Email it back, I'll refund every penny.
No B.S, no run-around, and no hard feelings.

That said, I don't anticipate many refund requests here. Boogie Long is amazing!
Yep, this really is an amazing opportunity to invest in yourself and your musical education with some of the most unique and powerful electric guitar lessons.
So please, go ahead... Tap into this treasure trove of knowledge, wisdom, and guitar secrets. You'll be hard pressed to find anything close to this, anywhere... And even if you could sit down with someone like Boogie for lessons, look at how much it would cost:

Even by Guitar course standards, this 3 course set is easily worth $150 ($50 a course).
But you wont pay $150.

You won't even pay $100.

Don't forget you're getting 3 jam-packed Guitar courses, complete with tabs!

It's a no-brainer decision, so please click on the link below, fill out your information, and you'll soon be the proud owner of Boogie Blues Magic...which I promise, will reward you for a lifetime.
Click Here To Order
Boogie Blues Magic Volume 1
Price Today $97 $59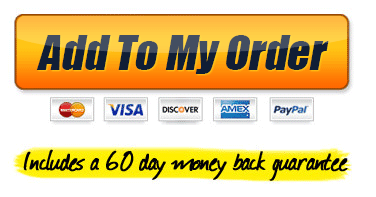 or
Click Here To Order
Boogie Blues Magic Volume 1 & 2
Price Today $118 $99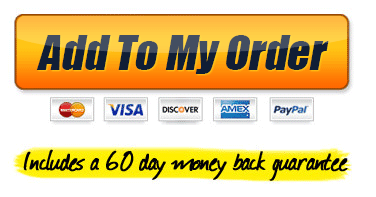 Keep rockin',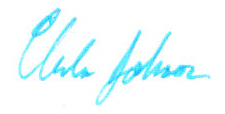 Claude Johnson