"Hi, I'm Dewayne Pate,
Your Bass Formulas Instructor."

Dear Soon-To-Be Pro Bass Player,

Do you want to learn the critical techniques that you can use to quickly master all your favorite songs on the bass?

Would you love to change your sound and transform your playing from "amateur" to pro, faster than you ever thought possible?

Are you interested in becoming a well-respected, rock-solid bass player that everyone wants to play with? And everyone enjoys listening to?

Maybe those sound like wild claims, but if you take just 5 minutes to read this letter, I'll show you how you can do it with an easy 1-2-3 formula.

And I intend to prove it. You might be thinking "How is this possible?"

It's simple...

I've created...
A Quick, Easy, And Effective Course
To Teach Aspiring Bassists How
To Turbocharge Their Skills...
"You too can earn the respect
of legends like Robben Ford"

I know that's a big claim, especially with the hundreds of books, videos and instructors already out there. So, I'll explain why this package is so special...

First, I'm a simple guy.

And I realized a long time ago that I wanted an easy method to play bass.

I watched a lot of guys play and something just didn't "feel right". I thought they were over-complicating things.

After years of trial and error, I perfected a really simple system that makes bass lessons easy and fun.
And I've filmed everything in beautiful HD video on Digital copies. These courses will save you a ton of pain and suffering and catapult your chops to the pro zone with blinding speed.

Once you learn the "core pro basics", you'll be able to apply this all over the bass even if you're a raw beginner (or a seasoned veteran). And I'm going to show you all the secrets behind 5 unique styles: rock, jazz, blues, pop and funk.

Listen, I don't want you to get bogged down in diminished, demolished, 13 plus 9s and all of that fancy sounding theory.

Forget that... I want you to start having fun RIGHT AWAY. You don't want to struggle learning to play the bass for years, right?

I want you to have
fun right away! Ok?
What's The Best Way For A Beginner To
Transform Into A Rock Solid Bass Player?
The answer is: A sequential step-by-step learning system.
Unfortunately, most bass lesson books, videos and even personal instructors fail to understand this secret. They either overload the student with too much information... or even worse, they teach you a jumbled mess of ideas that leaves you dazed and confused.
No more confusion. You're
gonna love my simple system.

In fact, that's why I decided to create this system. As a professional musician and teacher, I meet dozens of frustrated bassists who are on the edge of giving up.

They call me, and they're frustrated...

Because the harder they try, the more confused they got.

So basically, I'm the guy who has to clean up the other bass teacher's mess.

So, that's why I decided to make this system available to bassists like you. And players from around the globe are diggin' it...
Now, here's the simple 1-2-3 formula to learning almost all your favorite songs as fast as humanly possible...
Playing All Your Favorite Songs On The Bass
Is As Easy As 1-2-3
Step #1
Learn the "Bassics"
First you have to learn some "bassic" techniques. This includes how to navigate the neck, follow basic chord progressions and play critical simple scales.
There's nothing more fun
than having a great gig
with a great band and a
great crowd.

I'll take you step by step through this learning process: from learning to lock in with the drummer quickly, to playing in time, to knowing which bass runs sound good together, to playing rockin' rhythms.

Believe it or not, almost all of the top hit songs of all times are using the exact same chords, progressions and scales.

I reveal how memorizing a ton of bass scales is actually counterproductive.

The fastest shortcut is to learn a small handful of critical notes, chords and scales that can be used to play popular songs.

Again -- the last thing you want to do is get lost with mind-numbing memorization of crazy bass scale combinations.
I'm going to demystify what SEEMS HARD...
However when you learn a few simple tricks, you'll be able to play any hit song in record time. You'll be able to translate these pro bass secrets into all of your playing into the future.
I'm also going to reveal how to get a nice sound from your bass.
Step #2
Learn the style secrets
One of the reasons I get hired to record in the studio and go on the road with big bands (with legends like Robben Ford)-- is because I know the secrets behind all the top styles.
It took me almost 40 years to figure the secrets behind rock, blues, jazz, funk, country and more.
You'll peel the paint off
the walls with my
Bass Zone Formulas.

Each style has a few critical factors, essential riffs, and hot licks that you need to learn. Forget thick books that take years to master!

I don't like to get bogged down in theory. I'd rather play!

Instead of useless theory, you're going to learn how what I call the "bass zone formulas" that give you the pro sound instantly. It's so powerful and effective because its based on copying what all the legends did. No need to reinvent the wheel. It took me decades to figure it out, however I'll give you all my secrets in a few short hours.

Why not learn things the easy way?
Step #3
Learn to play complete songs and
add your personal touch
The most important thing for a bass player is to lock in with the drums to form a super-solid rhythm section for your band.
The next most important thing is to lock in with the other instruments like the guitars and keyboards. You've got to make sure that you're playing the right notes harmonically.
Then, (and here's the really fun part), you can start adding your own personal touch and express your musical personality as you play.
I'll show you how you can easily do this.
How? First, you need the core "bass zone formulas" to play like a pro in whatever style you're covering. Then, it's all about learning to create slick variations.
Inside Bass Zone Formulas,
You're Going To Get My 30 Years
of Experience, Insider Secrets And Pro Tricks Handed To You On
A Silver Platter

I guess I should tell you a bit about myself...

I've been playing bass professionally for over 3 decades (WOW - time flies when you're having fun!)

My reputation as a "musician's musician" has been proven over and over... I've worked with countless artists who've called on my skills over the past thirty years as a rock-solid rhythm man.

For example, I recorded and toured with guitar-slinger Robben Ford. I also played with Latin all-stars Arturo Sandoval, Pete Escovedo and Ray Obiedo.

I toured with the Indian-jazz fusion saxophonist George Brooks.

Also, I'm also a graduate of the Musicians Institute in Los Angeles and I've been a columnist for Bassics Magazine.
If You Master The Simple Tricks And Techniques
I'm Going To Teach You Inside Of My Courses,
You'll Be Light Years Ahead Of The Game.
Here's a small sample of what you're going to learn on the courses:
Learn how to use your nose to align your body with the bass. This is important so that you maximize your power and reach.
I'll reveal a very simple trick that will help you MASTER the fretboard. You can use it as a "compass" to find yourself at any moment in time.
You're gonna love my simple
learning tricks that
will transform you into a
great player -- FAST.

I'll show you how you can find YOUR magic "comfort zone" with your hands and body position so you can play for hours without getting tired.
Even if you've never played bass before, it doesn't matter. I'll guide you note by note and simplify the whole thing for you.
Most bassists get overwhelmed when they start playing because they see so many frets and strings. However, when you realize there's only 12 notes TOTAL... you'll see how easy, fun and simple it can be.
You're going to enjoy some of my simple "word games" that I teach kids to help them learn the the basics. You'll learn the entire fretboard lightning fast by using these fun learning techniques. 16:44
I'll make learning scales unbelievably easy by focusing on the "the master's scale."
There's no reason you need to drive yourself crazy by learning hundreds of patterns. Instead, let's master the MOST CRITICAL ONE. Then we can easily apply it in all other songs.
Let's get into the fun stuff you can use right away...
First we're going to dive into what I call "chop builders". It transforms your bass chops from amateur to pro super fast.

You're going to love my step-by-step system.

You'll be floored by how easy learning bass can be.

I'm not here to impress you with what I can do (I was the guy they hired to record "Super Chops" bass instructional videos in the 80's... but who cares!).

I'm here to teach you how YOU can play bass.

I'm excited to teach you everything I know.

That's why I've created a simple, sequential, learning-system. Just follow along with me and by the time the lessons are over, you'll be amazed at what you can play (and so will everyone that hears you).

Then we're going to focus on the RIGHT-HAND. We'll build your right-hand up with my "fluid chop builder".

You'll be able to fly all over the fretboard and play some tasty little licks -- FAST. This is a core secret that every aspiring bassist needs to learn and master. Remember...

Then we really start cooking with gas around the 10 minute mark of the 2nd course...

"There's nothing quite like
playing with superstars,
touring the world and getting
paid for it."
Learn The Pro Sound Secrets And
The Insider Tricks Behind Killer Bass
What's interesting is "the pro sound secrets" aren't harder to play. They're just as easy as the "amateur sound". The difference is that you'll achieve a much sweeter, fuller sound.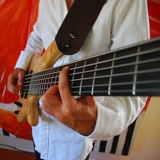 Musicians will notice...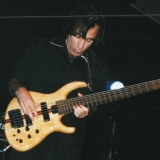 Crowds will love it...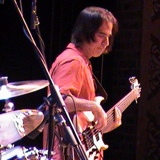 And you'll reap the rewards...
And that's just a fraction of what you're going to learn on course 2.
Then we start boogying deeper on course 3.
I hope my pro tips transform your playing. Here's some of the cool stuff you're going to learn...
Want to play some smokin' blues?
All you need is to add 1 powerful little note to your mix -- it will automatically shift your playing to the "blues master zone".
Learn how to GIVE AIR to your playing... The other musicians you play with will instantly love your playing when you do this. (Even icons like Mozart believed in this).
Then learn how to play all your favorite songs (The pro way - of course).
Boy oh boy, do I have some sweet secrets in store for you here.
Perhaps some of the most useful, easy, powerful tricks on these courses are at the 39 minute mark.
Course 1 covers early rock:
Beatles, Stones, Clapton, and more...

Impress Crowds And Earn
Respect From Musicians
With Course #1:


Rock Zone Formulas

Do you play with guitarists? Become their best friends with my time-tested "guitar friendly" bass techniques. A lot of amateurs blow it when it comes to "getting along" with guitar players (And then they wonder why they aren't getting called back for gigs and sessions). You'll know how to avoid that problem if you use these tricks.

The bottom line is -- that you can use these "pro sound secrets" to play all your favorite songs and make them sound great.

You're gonna learn my patended 3 step formula that I use before and during EVERY groove or bassline. This is a no-brainer formula for sounding great. 1:30
Learn how to get that upright bass sound on your electric bass. It's an easy trick (used by legends like Sam Phillips and Bill Black) and best of all, you can learn it in 5 minutes. 5:11
Learn 2 simple ways to change your sound. I'll reveal which is one better and why. These are the little details that make the difference between being a "hot pro" and "amateur hour".
Add some hot spice to your playing by pumping in some smooth runs and pro embellishments to to any song or riff. It's the kind of stuff that makes the lead singer turn his head and give you "the nod of respect". 8:35
Load up on a wicked arsenal of classic bass licks used by all the best players of the classic rock era. 10:09
You'll avoid being lost on stage or being "in the dark" again when I show you how to put together basslines for any 12 bar progression. With this pro secret, you'll feel like you can jump on stage with any band, any day, any time 11:52.

The next style I want to show you is the "surf and turf". It's pure magic from the 1960s, but you can also use these retro ideas in modern songs. This was the time of the beach boys, the Ventures, Dick Dale...

Get ready to discover....

Man, oh man... "The alternating bass technique" is slick and groovy. It's one of the subtle ways you can dominate the mix. Plus, learn the little tricks to playing with a pick.

You'll also learn how to command true power by writing killer basslines over ballads and emotional songs by tapping into the power of a minor progression.

I break it all down for you note by note. I really make creating pro basslines as easy as eating a piece of Grandma's home-made pie with a scoop of your favorite ice cream.

Discover Some Of The Greatest Bass Secrets
Ever From The Legends Including:
The Beatles, the Stones And More...

The British Invasion really changed things forever for bass players. I've decoded all of their insider tricks and I'm handing them to you on a platinum platter.

Learn how to use the pentatonic scale to create epic rock power. This is how you get that rockin' bass sound. Gives you way more melodic potency, and kills those boring runs 24:10
Finally master the bass licks you've heard a million times in a lot of different styles. It's the "back bone" of almost every top 40 hit. You'll be amazed how simple it is to use these tried-and-true licks. 27:05
You're gonna love the harmonic move tha gives you an instantly different, jazzy tone that can be used to spice up any groove. Lots of players from the 60s used this trick and it still works great today! 33:36
The best bass players in the world, use THE trick revealed at the 44:10 mark.
Learn how to own Clapton/Cream style jams. These are old-school secrets that every modern bass player needs. Check it out at (48:30)
Course 2 covers modern rock and ska:
The Police, Ramones, Bob Marley
and more...

Go Deeper Into Rock
God Secrets
with Bass Course #2:


Rock Zone Formulas 2

Learn how to play ska rhythms like the Police used... The 70's rock grooves of bands like The Ramones and Talking Heads and much more. I'll show you exactly how to make them sound ultra-fresh. You won't believe how easy and fresh-sounding this stuff is. - 10:15

Discover the secret to getting that thick fat tone that you need for wicked reggae jams (including how to get the Jimmy Cliff Jamaican sound) - 13:24
The secret of using arpeggios in your basslines. 1 little trick will make all the difference between amateur suck zone and the fat pro sound. 18:59
The secret "Bob Marley" sauce recipe is finally revealed in all it's glory. Get ready to drink some rum and eat some jerk chicken... cause these basslines are red hot off the grill 24:32

"With Bass Zone Formulas your playing will
transform. You'll master blues,
rock, jazz & more incredibly fast."

How to eliminate the "stiff zombie sound" from your playing and instead tap into the profound mojo with the grace note technique. The exact method is shown at 36:50.
How to easily "play fast" by using "ripping triplets". This is the ultimate shortcut to ultra fast chops. 38:22
FUNK FOR LIFE! Learn how to interject "thumbin and pluckin" to get even more funky. This technique rules! Including learn how Flea gets his undeniable classic bass sound. 41:52
Course 3 covers a wide variety
of smokin' blues styles...

Become A SMOKIN' Blues
Pro In Record Time
With Course #3:


Blues Zone Formulas

It's all about feel. Feel is the deal! You'll feel so much more confident in your skills after you watch this lessons.

Learn the famous blues boogie in A. This is inspired by the style of the late, great John Lee Hooker. 2:19

Smokin' blues bass playing can be dead simple, but there's a couple of critical tricks that will separate you from the amateurs (even if you bought your bass last week).
HOT TIP ALERT: Just add some subtle "grace notes" to make your basslines sing. This makes all the difference in the world. 3:03

Learn how the pros "grease up the sound DEEP"... Nobody wants their playing to sound stiff or square. The trick to adding some extra mojo is shown at 4:27
Super simple tricks that make it child's play to create endless, fresh, interesting basslines. Now we're having fun! 6:54
How to play a slow blues like "Hoochie Coochie Man" and OWN the bottom end. This sounds amazing. Guitar players will love you for it. 9:36
How to use "stop time" to make blues songs more potent, powerful and punchy. 10:30

Do you want your bass playing to sound corny? Then for God's sake -- don't pay attention at the 12:19 minute mark. It's tricky unless you know the secret.

Do You Love Super
Simple Bass Formulas?

You'll be blown away by how you can make your life easier AND sound infinitely better by using this pro-sounding Dom7 voicing 11:34
Then I drop one of the simplest pro tips you'll ever learn: the classic "slow blues" pattern. It automatically shifts the groove of your blues into beautiful ear-candy. 12:56
Master the Chicago shuffle blues style in record time. Another instantly recognizable, monster blues sound. People will be snapping their fingers to your undeniable swing. This was a favorite backbone used by bluesmen such as Freddie King and Buddy Guy. 17:50
What's the pro bassist most important "go-to trick"? HINT: "run up to the IV" Don't worry -- it's really easy to play and I'll show several killer variations. 21:20
Next I reveal my personal favorite groove...This is so tried-and-true... In just "B.B. King, Live at the Regal" there's about 5 or 6 tunes on that album that use this bassline. You absolutely must know this if you want to play blues some wicked bass. 25:12
You're gonna get some of the most classic blues turnarounds ever, including some jazzy variations (the II-V turnaround). Prepare to impress your bandmates with these "pro runs". You can write entire songs with these. 28:56

Next, I'll show you how to do "The Long Walkdown" by moving a few fingers. This is really advanced stuff that's SIMPLE to play. It took me decades to learn this trick but now I use it virtually all the time.

Instantly add layers of emotional explosiveness to your bass playing by learning these funky minor blues concepts at the end course 3. When you want to make a crowd go crazy? Then pull out this powerful weapon.

Next...
Course 4 teaches Nashville,
Western Swing, & Country styles...

BECOME A "Country Champion"
With The Texas Swing Secrets
In Course #4:


Country Zone Formulas

Then we'll explore another end of the spectrum by learning how to play powerful ballads, acoustic songs and country hits.

Learn Nashville's most powerful bass secrets.

Yes -- the same secretes used by: Hank Williams, Merle Haggard, Vince Gill and more...

Keep your basslines interesting with sweet fills. The real trick is not to overdo it.

You'll sound like a pro when you learn how to add it in just the right places.

The "doubling" technique is a great simple-yet-effective pro trick that works like magic during recording sessions.

Plus learn 2 more easy ways to create sweet bass lines that stand out in the mix. Also --

Want to capture the "Pulp Fiction" sound? Now things get super fun with Rockabilly style used in Tarantino's epic flick. Watch carefully at 15:20.

"Impress bandmates and audiences
by learning various styles.
I reveal decades of hard-earned secrets."

Learn all the masters's secrets: Chuck Berry, Carl Perkins, Bill Haley and the Comets, the Stray Cats and more...
Next you'll learn the heart and soul of modern country-rock. You've heard this on 1000 tunes because its super effective and work every time. 23:33.
Discover another 8th note rock groove that I wrote for country guitar virtuoso Johnny Hiland. A great jamming piece (32:37)

...And loads more tricks to get those smiling nods of approval from the band and the audience.
Course 5 delves into tons of
hot funk sounds...

Transform Into A Funk Master
And Wow the Crowds
With Course #5:


"Funk Zone Formulas"

Learn the motown funk style. And you can't talk about this style without talking about James Jamerson. He was the man ...he was the deal and inducted recently into the Rock and Roll Hall Of Fame. Get the scoop on how to play this style at 2:31

Learn one of the greatest tunes of all time - the classic Memphis jam "Green Onions". - 5:52
Want to be basically boring with your bass sound? Then ignore the hot trick that I show you at 10:35.
Enter into a whole new era of electric bass with "East Bay Grease" at the 21 minute mark. Some people call this fingerstyle funk, or east bay funk. You're gonna possess a slew of new wicked techniques to play fast lines with great tone 23:22
You're gonna DOMINATE with the: BIG, PHAT, THICK, BASS SOUNDS BRO... I'm gonna give you a ton of pro tone secrets to getting a nice round, beefy sound 24:43
Want to master slap bass in record time? Larry Graham was the grandfather of slap bass. He originated the technique in the "Sly and the Family Stone" band. Get the low down on how his technique really works. Including the killer slap riff that will help you sound like a pro. Check it out at 32:32
Course 6 gives you no-brainer
jazz formulas...

Learn Smooth Jazz Tunes
Without Crazy Theories
with Course #6:


Jazz Zone Formulas

This one exercise will transform your playing immediately. I'm serious... This 1 lesson is worth the price of this course. No doubt about it.

Want to create a memorable, melodic, catchy bass lines? I'm going to show you the 3 elements of a great back bone for any jazz track. 5:07.
You'll learn a powerful (yet simple) 2 finger jazz walkdown that gives you that BIG PRO SOUND. If you don't add this "robust bottom", your playing will sound "thin and weak" 10:11

You'll learn a fun, simple "passing tones" that gives that "slick smooth sound". It's a very important yet under-utilized technique that you can master quickly.

I'll guide you all over the fretboard, note by note, with each chop builder. I'm making this so easy and simple, that even Homer Simpson could learn these techniques while he's hungover. 11:23

"I've got you covered with
my 60-day unconditional
money-back guarantee.
I stake my reputation on it."

Then we'll ADD 1 tiny note that adds even more depth, power and volume to your playing. You'll hear the magic of this method at 13:07.
Make simple "hiccups" come to life by using some of my patented pro rhythms that have been stage-tested to get any crowd rocking and rolling. All of the top jazz guys use this.
Can you make a playing go to the next level by only changing 1 little scale? Oh yes you can...

This simple, yet critical 5 note scale is really important. So many soulful riffs are built off this. See why and learn how to create your own runs with it at 24:53

How to play "in the pocket" for that ultra-tight sound that gets everybody's feet tapping... And then I'll reveal how to take it to the next level by showing you how to create some cool variations and licks. 30:04

Discover "cool jazz" from Miles Davis's bass player. It great stuff that every serious bassist needs to know.

At the 40 minute mark, I'll show you a smooth little thumb trick that will accelerate your playing.
Every Aspiring Bass Player
Will Love This Exciting, Eye-Opening Course.
Owning These Bass Guitar Course Is A No-Brainer Move.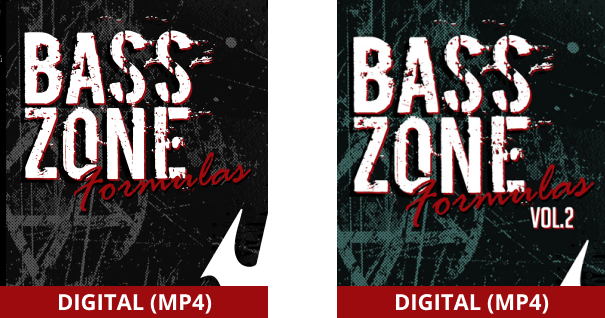 Virtually every musician can learn some valuable techniques from these groundbreaking lessons. They're exactly what every beginning player needs who's ever wanted to sit down at the bass and play their favorite songs, join any band and record in the studio.

And it's sooo simple and easy (You'll see when you watch the courses).

And another really nice thing:
Learn At Your Own Pace.
You're In Control Of Your Learning
You'll never fall behind, because there is no schedule to keep up with.

If you can only practice your bass lessons 5 or 10 minutes a day, hey that's fine. Believe me, a leisurely pace works - it just takes a little longer. On the other hand, if you want to stay up all night learning with me, that's cool too.

It's completely up to you. And once you own these Digital courses, you can watch them whenever want, so there's never any deadlines.
Best of all, you can get this entire bass course at a rock bottom price. We're planning on selling these lessons in the near future for as much as $118.
Please Take Advantage Of
My "Special Launch Price"
However, to celebrate the launch -- you can get them all for just $77 $59.

$77 $59 will barely buy you a private lesson or two with a good teacher. But with Bass Zone Formulas Made Simple, you're getting nearly 100 lessons that you can watch over and over.
I actually charge over $100 an hour for studio session work and private lessons. And even if you could fly down to California I could only teach you about 10% of what's on these 3 Bass Guitar courses in the same time period.

I honestly feel this is the best bass guitar learning value offered anywhere.
Bass Zone Formulas
vs.Private Instruction
I'm not going to knock one-on-one lessons. However: they usually end up costing a small fortune.

And often, most of these guys don't have a SYSTEM. They just teach whatever they feel like that day and create more confusion than solutions.

Now, look at this chart...

As you see, you'll save thousands of dollars by purchasing the "Bass Zone Formulas".

Bass Zone Formulas is a systematized course that will give you the insider secrets you need to quickly learn to play like a pro.

I'd like to make your decision easy. So, here's the deal... If for any reason, (or even no reason at all) you decide this course isn't helping you reach your goals on the bass, you can send an email and I'll refund every penny immediately. There's no fine print and no hassles.
You're Protected By My
100% Total Satisfaction Unconditional
Money Back Guarantee

There are no strings attached to this offer. I stand behind my work and I know you'll be happy with this course. And if you're not -- don't worry because I will offer you a complete 60-day, no-risk, 100% money-back guarantee.

Order these killer bass lessons... watch them... then sit down on the bench... play a few notes... pull a few strings...and then play a song just to prove to yourself that...
You're Gonna Be A Really
Respectable Bass Player
Faster Than You Ever Thought Possible.
If it doesn't happen, simply send an email and I'll see that you receive a prompt refund of your money, no questions asked.

Am I Crazy? Or is This Course that GOOD?

I can afford to be so generous... because I know the TRUTH. You see... this system really does work! It's amazing, it's almost like magic because it shouldn't be THIS easy and simple... but it is.

Just imagine inviting your friends and family over and blowing them away with some classic songs.

Jaws will drop and respect will be earned. It's up to you whether or not you let anyone know you learned the secrets from me.

It's a no-brainer decision, so please click on the link below, fill out your information, and you'll soon be the proud owner of Bass Zone Formulas course that will reward you for a lifetime.

Here's how to order. Just click the link below and this will bring you to the "order page". Then, just fill in your information and that's it.

So let's get into the fun stuff...

Don't delay -- click the link below right now!
Click Here To Order
Bass Zone Formulas Volume 1
Price Today $77 $59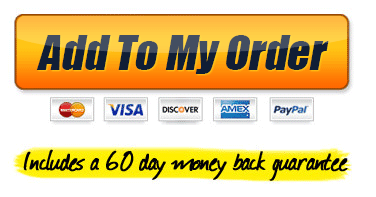 or
Click Here To Order
Bass Zone Formulas Volume 1 and 2
Price Today $118 $99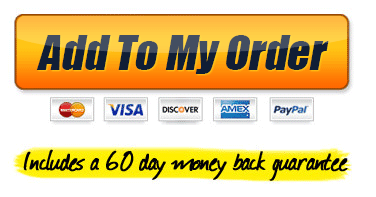 Dedicated to your musical success,

P.S. Remember, you're protected by our 60-Day unconditional money back guarantee.

My reputation is my most valuable asset (it took me decades to build it). And I intend on honoring any refund requests with zero questions asked. I want you to be 100% happy no matter what.
"It looks very, very good. It has been a big help for me. It helped me with techniques and is easy to follow. Dewayne is very, very good. I like the relaxed feel of it."

- David Janover
New York City, U.S.

"It's really nice; I like it. I learned some stuff that I didn't know. He's a really good player, very inspiring. I like the style of his playing, I like everything about it. I've learned a lot from it as I am just a beginner. They're very easy to follow because they show you what you have to do."

- Frank Lawrence
Atlanta, GA. , USA

"They're great. Basically it's a kind of refresher for me, and I think the lay out of the entire program is great. The instructor is good. The way he explains the course material is very understandable even for beginners. Very easy to follow."

- Eugene Rosser
Memphis, TN. USA

"I enjoyed them, and I learned valuable techniques in playing bass. I enjoyed the simplicity of it. Dewayne is a nice teacher. I like the versatility of it. It's very informative. I was able to play some of the songs; they are easy to follow."

- Bernard Grissom
Baltimore, Maryland, USA