Maybe those sound like wild claims, but if you take just 5 minutes to read this letter, I'll show you how you can do it.
And I intend to prove it. You might be thinking "How is this possible?"
It's simple...
I've created what's possibly
The Most Powerful Step-By-Step
Instructional Course Ever
For Conquering The Banjo.
I know that's a big claim, especially with the hundreds of books, videos and instructors already out there. So, I'll explain why this package is so special...
First, I'm a simple guy.
And I realized a long time ago that I wanted an easy method to play banjo.
I watched a lot of guys play and teach, and something just didn't "feel right". I thought they were over-complicating things.
After years of trial and error, I perfected a really simple system to make banjo lessons easy and fun.
And I've filmed everything in beautiful HD video on digital copies. These courses will save you wasted pain and suffering and will take anyone from an utmost beginner, all the way into a fully capable musician, ready to rock the stage.
Here's the 3 simple steps to playing all your favorite songs on the banjo:
The banjo is all about the right hand, and learning the tried-and-true picking patterns that sound great, and are used in countless studio tracks and hit songs.
I'll make it simple, and show you exactly which patterns you need to know, and teach you them in an easy to understand manner.
This does NOT have to be complicated... IF you have the right teacher giving you the right information.

Next, you need some basic chord shapes for your left hand.
Nothing too fancy... again, just the essential tried and true chords that are used in rock, pop, blues, bluegrass, you name it.
I'll tell you exactly where to put each finger on the fretboard, and before you know it, you'll be switching chords with ease, and flying through slick sounding chord progressions like a champ.
Once you know the picking patterns and the chords, now you simply put them together and you'll be sounding great. Seriously, you'll be playing real music and real songs. And I think you'll discover that when you follow these time-proven methods, you'll get the same great results that I (and so many other players) have achieved. It's so fun and rewarding!
Here's A Small Sample Of The Banjo Secrets
You're About To Discover.
Conquer the essentials... including how to hold your instrument for maximum comfort. (Hint: If you try to hold the banjo like a guitar, you will fail.) Also, the one thing you need that's optional with guitar, but absolutely critical for banjo!
Dazed and confused with all the different banjo tunings? Don't worry, I'll show you the best tuning and we'll stick with it through the series.
The fastest shortcut possible to getting your chops to the pro zone. Just do this one simple exercise and watch as magic happens.
Here's a ridiculously simple trick to get the optimal sound out of your instrument. You'll be playing like a professional and making your banjo sound like a dream.
Put a permanent end to the "fumbling fingers" syndrome. It's simple once you learn the anchoring technique. Your playing will be consistent, solid, and confident.
You'll be grinning ear to ear when you start playing the classic banjo roll. Watch in amazement as your banjo playing turns into something hot, spicy, and delicious.
This Is What Separates The Amateurs From The Pros.
Another hot tip that separates the amateurs and the pros: How to making every note sound consistent.
More tasty rolls: The "spread" roll pattern is a variation on the standard banjo roll. It gives you an amazing wide interval sound.
One of the most common mistakes ever for beginner banjo players is exposed. Save yourself years of frustration by preventing this mistake from derailing your progress.
Did you know you can play banjo rolls backwards for an awesome sound that's actually easier than the traditional method?
Where and how you should spend your practice time. Hint: Its all about getting that right hand articulation and control.
Where And How You Should Spend Your Practice Time.
The forward-backward roll -- now we're combining the 2 rolls into some majestic mastery.
The banjo player's "best friend" -- it can help you double the results of your practicing.
My foolproof method for really feeling beat and developing your sense of timing and tempo.
Another very famous pattern is what I call the alternating thumb roll. This baby sounds like sweet bluegrass sorcery.
Forget chord books that take years to master. I'll show you how to play tons of banjo songs using a small handful of useful chords..
You'll Learn To Play Tons Of Banjo Songs Using A
Small Handful Of Useful Chords.
How to play the basic "I IV V" chord progression.
The 2 must-know secrets to having your chords ring out open , clear and true.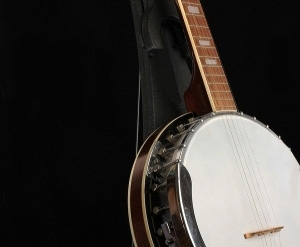 What if you could switch chords without thinking about it, or even looking at your hands? This is a huge key to getting over the learning curve.
Want to play thousands of songs? The trick is mastery over chord progressions and being able to go from any chord to any other chord.
How to play major and minor chords all over the neck. It's a fun learning process that starts turning you into a banjo master.
How to own an encyclopedia of chords in your mind, without buying a big fat chord big or getting lost in boring theory.
How to combine banjo rolls with the chords -- this is where you really start making great music.
What you need to know if you want to sound great playing live with a band.
Want To Be A Smokin' Hot Speedy Picker?
Just follow this one piece of advice and watch your speed increase week after week.
Create tangled, tangy colorful melodic lines using the "harmonized 6ths" pattern. Don't worry, its a lot easier than it sounds.
The secret to playing in any key you want, without memorizing any additional chord shapes. This will blow your mind!
In Addition To Rock Solid Banjo Technique,
You're Going To Learn A Sweet Selection Of
Some Of Your Favorite Songs!
That's right...here's just some of the great tunes that i'll show you right on the courses...
Even better, you can use the simple, powerful techniques I'll show you to play ANY song you want. Again, all you need to do is to combine some basic chords with some tried-and-true picking patterns.
It's NOT that hard... and by the time you finish watching these courses, you'll know exactly what to do.
Every Inspiring Banjo Player Will Love This Exciting,
Eye-Opening Course. Owning These Digital Courses
Is A No-Brainer Move.
Virtually every banjo student can learn some valuable techniques and tips from these groundbreaking courses. Even if you learn just one new idea, you'll reap the benefits for years. In fact, my goal is to ensure you get a lifetime of enjoyment from your instrument.
And another really nice thing:
Learn At Your Own Pace.
You're In Control Of Your Learning.
You'll never fall behind, because there is no schedule to keep up with.
Just watch these digital courses at your own, at your own leisure. Try as many of the techniques and exercises as you want. Then, learn the songs and pieces that inspire YOU. You're in charge.
It's completely up to you. Once you own these digital copies, you can watch them whenever want, so there's never any deadlines.
Best of all, you can get this entire course at a rock bottom price. We're planning on selling these lessons in the near future for as much as $69.
Please Take Advantage Of My
"Special Launch Price"
However, because this course is new, I want to celebrate the launch... And you can get all courses for just $69.

How many "private" lessons can you get for $69? Not many. With "Banjo Made Simple", you're getting dozens of intensive, concentrate nuggets of powerful information that you can watch over and over... information that can make your musical journey easier and more fun.

I charge "big bucks" for studio session work and private lessons. And even if you could fly down to California I could only teach you about 10% of what's on these courses in the same time period.

I honestly feel this is the best banjo learning value offered anywhere.
Banjo Made Simple
vs.
Private Instruction
I'm certainly not going to knock one-on-one lessons. However: they usually end up costing a small fortune.

And far too often, they drag on for years with the student never really developing their sound, their technique, or a repertoire of sweet songs and pieces.

Now, look at this chart..
As you see, you'll save thousands of dollars by purchasing "Banjo Made Simple". This is a systematized course that will give you the insider secrets you need to play like a pro. I'd like to make your decision easy. So, here's the deal... If for any reason, (or even no reason at all) you decide this course isn't helping you reach your goals, you can send an email and I'll refund every penny immediately. There's no fine print and no hassles.
You're Protected By My 100%
Total Satisfaction Unconditional
Money-Back Guarantee.
There are no strings attached to this offer. I stand behind my work and I know you'll be happy with this course. And if you're not -- don't worry because I will offer you a complete 60-day, no risk, 100% money-back guarantee.
Order these World-Class Banjo lessons... watch them... then grab your banjo... pick a few rolling notes... and then play a song just to prove to yourself that...
You've Become A Really Respectable Player
Faster Than You Ever Thought Possible.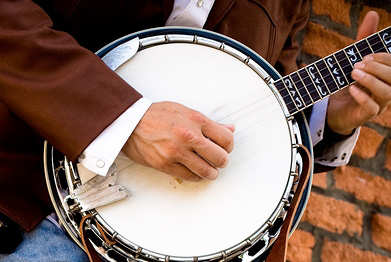 If it doesn't happen, simply send a quick note and I'll see that you receive a prompt refund of your money, no questions asked.
Am I Crazy? Or is This Course that GOOD?
I can afford to be so generous... because I know the TRUTH. You see... this system really does work! It's amazing, it's almost like magic because it shouldn't be THIS easy and simple... but it is.
Just imagine inviting your friends and family over and blowing them away with some classic songs.
Jaws will drop and respect will be earned. It's up to you whether or not you let anyone know you learned the secrets from me.
It's a no-brainer decision, so please click on the link below, fill out your information, and you'll soon be the proud owner of the "Banjo Made Simple" course that will reward you for a lifetime.
Here's how to order. Just click the blue link below and this will bring you to the order page. Then, just fill in your information and that's it.
I'll rush your order right to your door, anywhere in the world.
So let's get into the fun stuff...
Don't delay -- click the link below right now!
Click Here To Order The
Banjo Made Simple
Price Today $77 $59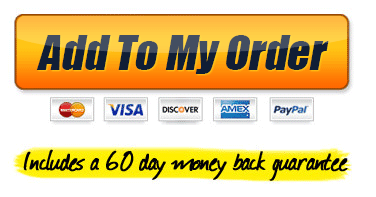 Keep playin,

Jon Maclennan
P.S. Remember, you're protected by our 60-day money back guarantee.
If you aren't absolutely impressed and delighted with this course, then I don't want your money.
My reputation is my most valuable asset (it took me over 2 long decades to build it). And I intend on honoring any refund requests with zero questions asked. I want you to be 100% happy no matter what.